About
Don's Trailer Service is a family owned and operated business just off of Highway 7 (Victoria Street) in Kitchener.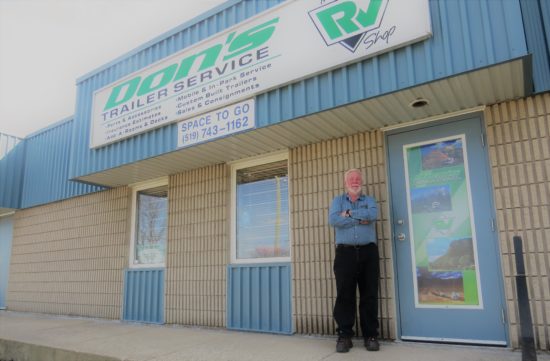 Don McArthur established Don's Trailer Service nearly 40 years ago in 1979.  Charlie Seifried, with colleagues and RV service and parts professionals Harold Scheffner and Joe Bowman, purchased the store and service facility (located at the time on Gage Ave in Kitchener) in 1997.  They decided to remain "Don's", as the business name was well known in the area.  Fifteen years after that, when Harold and Joe reached retirement age, Charlie decided to continue in the business with the next generation of RV service providers, alongside his daughter Kalina.
At Don's Trailer Service we don't sell trailers and we rarely advertise.  We rely on word of mouth promotion because we know that we excel at two things – parts and service.  Our niche is helping you to find that hard-to-find part, or repairing that old trailer that you love!  Our expert team includes mechanics, technicians, carpenters and parts professionals who are ready to serve you.  We can tackle that water damaged wall, or those pesky broken pop-up cables.  We will perform your annual commercial safety and anything else that comes up and disrupts your business throughout the year.  We have time to look in to that propane problem or electrical issue.   That's why we are still here, 38 years later… customers like you.
We may not have anyone named "Don" on staff these days, but you can be sure that any of us will answer to it!
Charlie & Kalina
Josh, Shannon, Rick & Tanner